FREE SHIPPING IN GERMANY ON ORDERS OVER €70 | 100 % BUYERS PROTECTION VIA PAYPAL*
Weekend-Starter "Our Berlin"
Sightseeing in Berlin - Aside the mainstream
This is indeed the best way to start your weekend in Berlin! Before we take you on an exciting tour through the distillery of Our/Vodka Berlin, we will provide you with insights of a very special place: 'Am Flutgraben' between the famous 'Club der Visionäre', the 'Badeschiff' and the 'Arena' you will not only find the production of Our/Berlin Vodka. This is the place where loads of party people from all around the world go to have fun.

Where do I go to party, which locations play the best music and where can I relax after an exhausting Berlin club night? These and more questions will be answered before we start our Berlin weekend in proper style.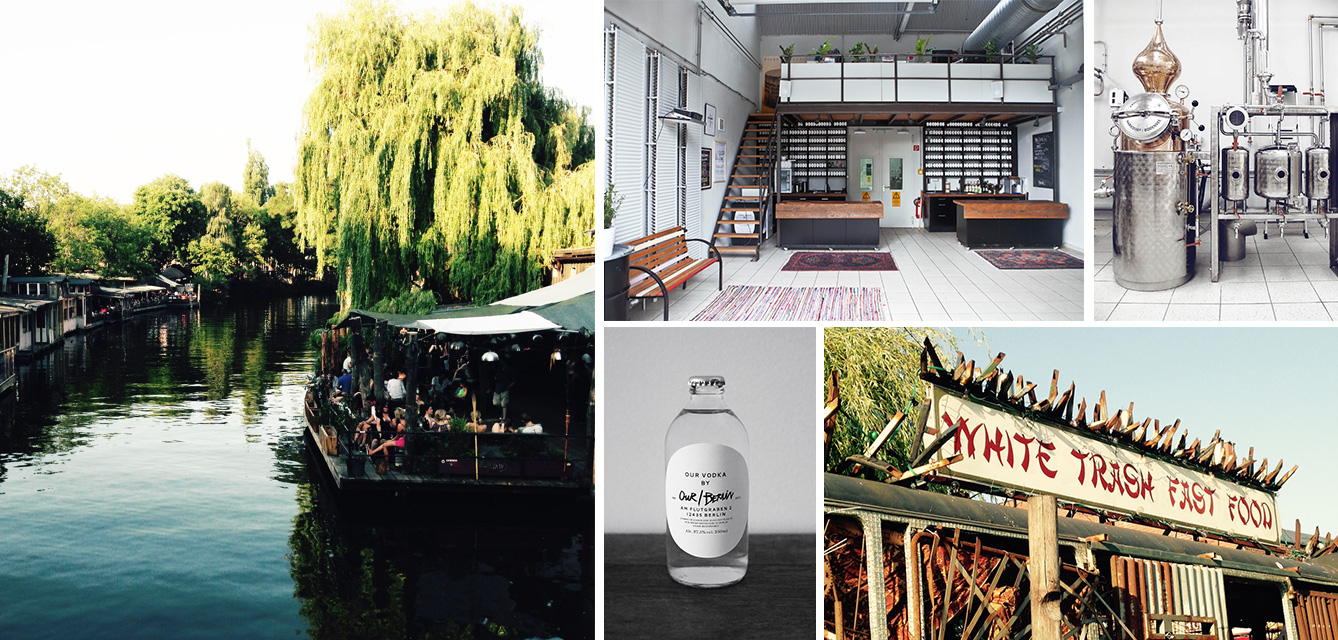 What's behind the concept of Our/Vodka? Who are the creatives behind the brand? How come this vodka tastes so soft and fresh with a gentle fruity note? We will tell you all about the history of this incredible drink and show you what it takes to transform quality German wheat  and water from 'Treptow/Berlin,' into really good vodka.

After visiting the distillery you will get real authentic food of 'Kreuzberg' to prepare you for whatever is about to happen when you explore Berlin's nightlife.

Duration: Approx. 2 hours
Costs: Available on request (depending complexity, group size and duration)
Languages: English and German
Booking: We offer tours from 5 to 15 people. Please get in touch with us to book a tour and schedule a date.
If you are looking for an extraordinary experience or want to plan an event for a bigger group, we can offer an individual programme.
You want to book the tour? No problem!
Just call us or send an email:

+49 (0)30 6800 8975
hello@ofberlin.com  
You need a unique gift idea? Our voucher is the perfect present.
You need a personal present for your friends or family members? You are an employer who wants to give a special "Thank-you" gift to your employees? Then check out our gift voucher for the tour. A perfect gift idea.