FREE SHIPPING IN GERMANY ON ORDERS OVER €70 | 100 % BUYERS PROTECTION VIA PAYPAL*
Methods of Payment


For domestic deliveries (Germany), Switzerland and all EU-countries + Special Zones the following listed payment options are available. All payment options are free of charge.
- Prepayment via Bank-Transfer
- Payment via Credit card
- Payment via PayPal and PayPal Express
- Payment via Sofort-Überweisung
- Payment in cash at the time of collection
Payments in the online shop will be settled in advance.

In case of questions, please contact us at the contact details mentioned in the company details.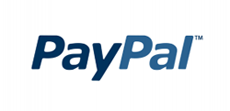 PayPal and Paypal Express
Pay secure and fast via paypal. Your bank and credit card-details will only be lodged by paypal and will not be passed on to us.
If you do not have a paypal account, get some info here.
Pay without using a Paypal-Account? This is how it works:
After checking out on the PayPal site, choose the option: "You do not own a PayPal-account?". You can pay via bank transfer or credit card as a guest, without registering.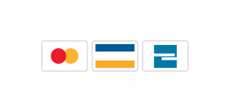 Kreditkarte
Pay secure and fast via credit card!
The payment transmission is handled trough Heidelpay (Heidelberg Payment GmbH). Your credit card details will not be passed on to us.

If payment is made using a credit card, your credit card account is debited in conjunction with the conclusion of the contract.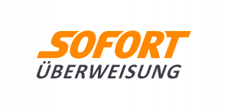 Sofortüberweisung
With Sofort-Banking you can pay your oder secure and fast through your online banking account. The amount will be transfered to Sofort.com in real time, without sharing your details with us. Sofort.com will inform us about receiving the payment immediately and we can then send out your shipment as soon as possible.
If you do not have Sofort.com hast, you can get more information here:


Bank transfer/ advance payment
Use money transfer to our bank account. Important advice: Please use your order number for reference.
Your order will be sent out as soon as the money has arrived on our bank account.
Account holder: 
Ahner, Soldo, Zaneta GbR - of/Berlin

Account number: 631 279 700
bank routing code: 10070024 
Bank institute: Deutsche Bank
IBAN: DE28100700240631279700 
BIC: DEUTDEDBBER

 

Payment in cash at the time of collection/ pick up by the customer

Would you like to pay at the time when you pick up your order? No problem. Please note that we only accept cash in our store, for online orders. 
By choosing "Pick up by customer" during your check out, we will get in touch with you via email when the order is ready for pick up, along with the collection options. The regular pick up location is the of/Berlin Concept Store at Nostitzstr.23 / 10961 Berlin. (Opening hours: Wednesday - Saturday 11 am - 7 pm)
We are always looking forward to seeing you!