Your boyfriend/husband/father's birthday is coming up and you're still not sure what to get him? Plus, that guy already owns everything you can imagine and you're clueless how to make him happy? We've been there!
That's why we came up with our personal favorite Top 10 list of gifts for men with style. And we hope it inspires you too!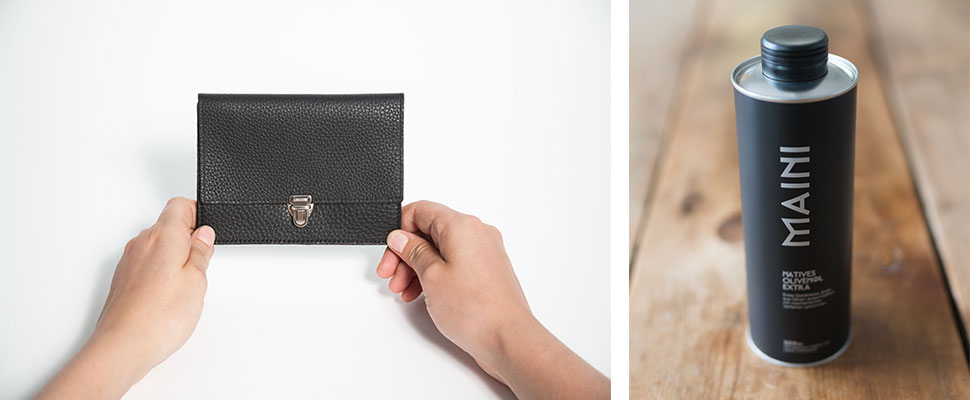 1) Wallet Sivan
Minimalistic, yet super beautiful leather wallet. Every wallet is handmade from high quality cow leather, that comes from southern Germany. A modern classic, that will always be in style.

2) Maini Olive Oil
100% organic olive oil from an area in the Peloponnese. It is cold pressed and handmade from delicious Koronäiki olives, but the bottle and the idea was designed in Berlin. That's why it's a Greek product with a Berlin soul.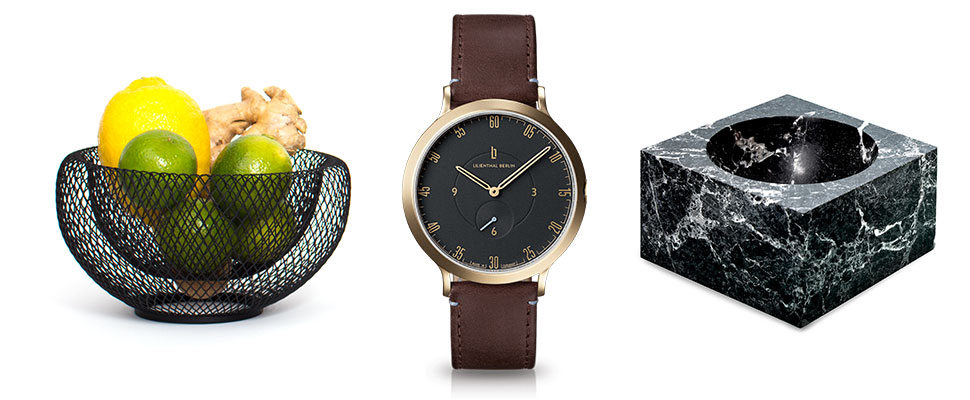 3) Nest Bowl
This bowl does not only look really good, it's also a real multifunctional talent. You wouldn't believe it, but once you take out the cork ball in the center, you can easily turn the Nest into a lamp shade! 

4) L1 Watch 
This watch is a serious love declaration, not only to the city of Berlin, but to everyone, you're giving it to. The simple but elegant details and the subtle Berlin quotes make this watch so special. It's available in different colors, but this one is our favorite for guys with style.

5) Ash Tray "Kugel"
Why do ashtrays always have to be so cheap looking? The designers of this beauty must have thought the same and created a very different interpretation of it. Kugle is an elegant marble bowl, that does not necessarily have to be used as an ashtray.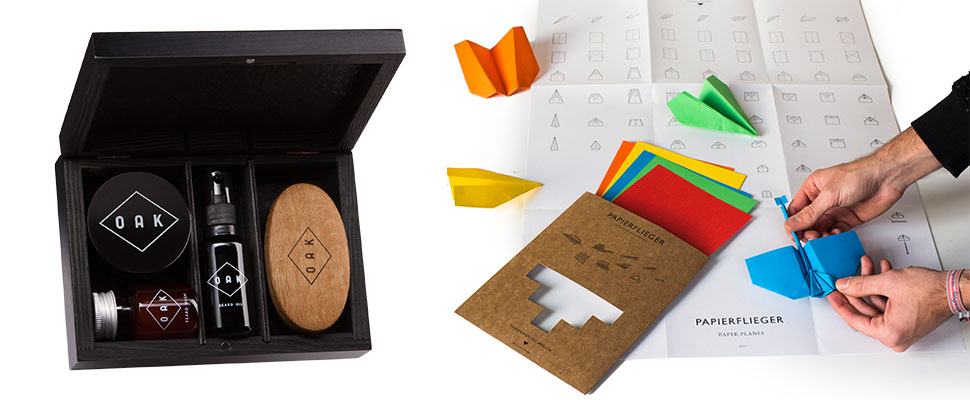 6) DIY Paper Planes
Let him discover his inner child! This DIY paper plane set comes with a poster of a manual for 9 different kinds of paper planes and a lot of colorful papers to try them all. Let's get started!

7) Beard Care Box
Ok, this box only makes sense for men with beards. But if he's got one – it's the perfect present! OAK beard care is known for its high quality natural ingredients that smell incredible and work so well!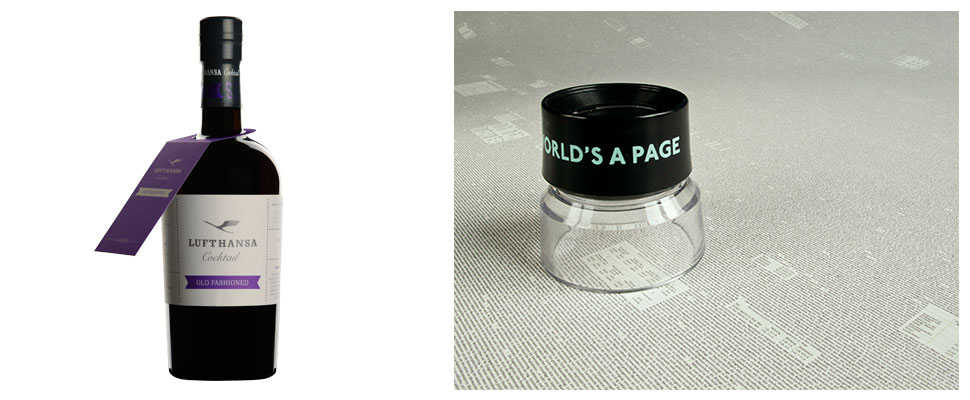 8) Card Holder
When vegetable tanned leather meets high performing polyester mesh from Switzerland – this card holder works perfectly and looks great. Perfect for men, who don't like to carry around their wallets all the time.

9) Lufthansa Cocktail Old Fashioned
A real classic: Lufthansa cocktails used to be served on 1st class flights of Lufthansa in the 50s. Now they have become Berlin's most elegant cocktail, with only the best ingredients. So yum!

10) Poster Moby Dick
He's a passionate reader? Why not buy him world literature on one page? The works of "all the world's a page" are often mistaken for "just art" but it's so much more than that. As soon as you step a bit closer you notice the words on there. 
 
Need more inspiration? Check out our webshop for more products from Berlin.