I remember when I first walked into the store and discovered this little tube with its cool illustration of this guy and his little dog. I wasn't sure what it was until I started reading about it online – real tattoo balm, made in Berlin. We had to get it for of/Berlin!
Anyone who's ever had a tattoo knows, that those inks need after care. "Tattoo Salbe" is a balm, that is especially designed to help your skin heal after you've been to the tat studio.
Its special formula is mega ink friendly and a 100% natural, containing shea butter, lavender, mint and chamomile, but no panthenol, petroleum or any artificial perfumes or additives and produced without testing it on animals – you rock, guys!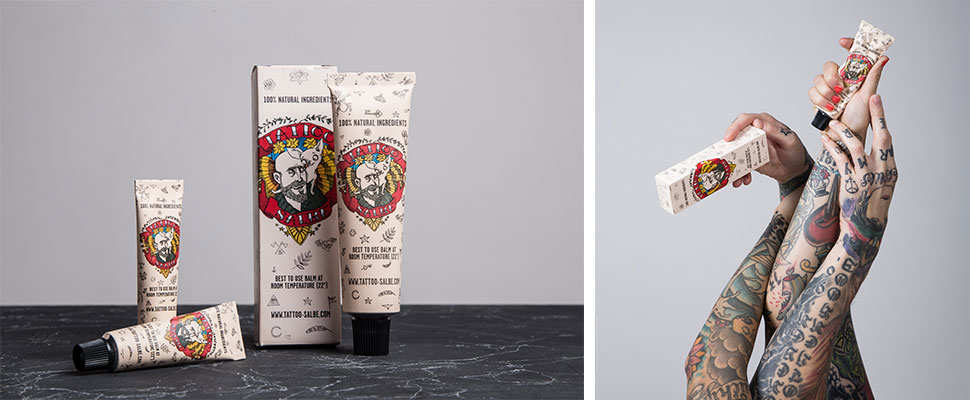 As I said in the beginning, "Tattoo Salbe" is not only super useful, good smelling and effective – it comes in the coolest packaging too, which makes it a great present as well.

If you'd like to know more about "Tattoo Salbe" and the beautiful story behind the product – about the unconditional love of a man and his best friend Diego, the Chihuahua, click here.