Today we are going to introduce you to Constanze Hallensleben, founder of the online city guide creme guides. For her studies, Constanze moved to Berlin pretty much 25 years ago. She then became an interior designer and launched the first mail order business for selected lifestyle products including a webshop. A couple of years ago, she started developing individual interior and marketing solutions, especially for hotels and restaurants.
Somehow, she discovered her writing skills and in 2013 she launched the internationally expanding city and lifestyle platform creme guides. Together with her local partners, she presents personal highlights in different European metropolises - an excellent selection of beautiful places, aesthetic products and interesting people. Constanze only publishes what she thinks is noteworthy and what might inspire other people as well.
 
1. When and why did you come to Berlin?

Next year it's been exactly 25 years since I got here. I came to Berlin because of my studies.

2. How do you think Berlin is going to change within the next 10 years?

The city will further establish itself as a world metropolis, get more expensive, but will definitely stay authentic and stubborn as we know it. We won't let the New York rush come into our lives. In the future, I see Berlin as a good mixture of many different big cities. Berlin is already a place where creative minds and intellectuals from all over the world come together. This diversity will continue to affect the cities development in the future.

3. Your favorite Berlin designer/shop?

There is a huge number of fancy shops in Berlin. It's not possible to determine just one favorite. You may find some of my personal highlights on creme guides. Just to mention two: Andreas Murkudis has created outstanding concept stores and the interior shops of Arno Schneider are exceptional.

4. Where do you take your friends and family when they visit?

Usually, I like to visit places that I haven't been to so far. Like last time, when I finally went to the Beletage of factory owner Fritz Heyn in Pankow. But of course I've got some all-time-favorites as well, like the Liebermann Villa or C/O Berlin.

Sometimes I also love to go with the flow and take my guests on exciting discovery tours through the beautiful backstreets of our city.

5. Let's talk about food: What's your all-time favorite restaurant or street food place?

Again, I don't think it's possible to define just one favorite restaurant. It really depends on the daily mood. Of course there are some places where I regularly go to, given the close proximity to the office or my apartment, but in general I like to alternate and consider my current appetite. I have put together some of the the restaurants which I particularly like on creme guides.


You will find more tipps out and about Berlin on creme guides and in Constanze's Top 10 list for a short visit to the city.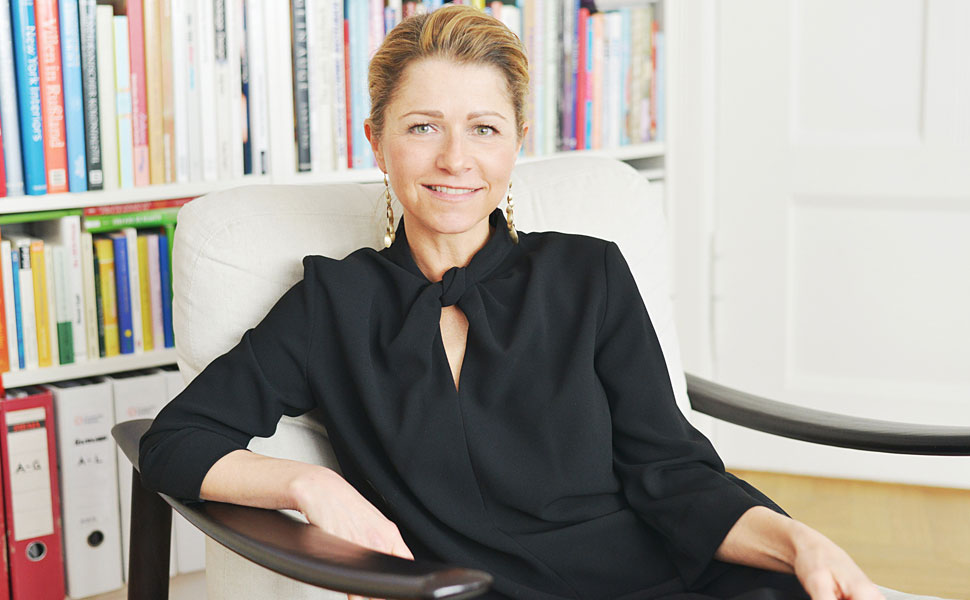 Picture taken by 

Ruben Fees.