Today we're very proud to introduce you to a real Berlin institution! The chocolate manufactory Sawade has been producing delicious chocolate since 1880.
This traditional company has been founded in the middle of its city - 'Unter den Linden'. 
Since then, their products are not only characterized by a unique and exquisit taste but also a beautiful and outstanding package design.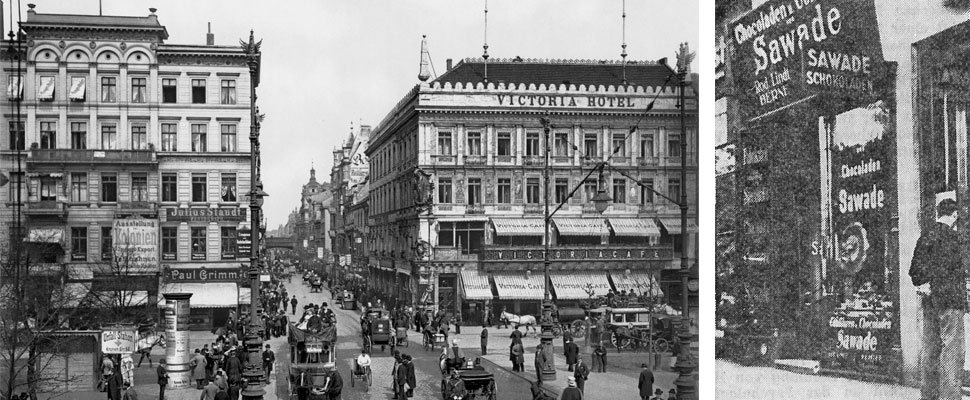 When he was young Ladislaus Ziemkiewicz, the charming founder, spent some time in Paris, where he probably learned how to produce confectionery and started to do so in Berlin. Ladislaus was very talented and had considerable skill when it came to putting his products to market. Shortly after they started, Sawade became supplier to the royal court - which was a great honor and the best product promotion at that time. All the people wanted to feast like their princes and princesses did.

For over a century they did an amazing job, producing delicious chocolate specialities of an inimitable quality when they suddenly faced financial problems. The company just couldn't meet the expectations of the 'quicker & cheaper' trend any more and had to declare insolvency in 2013. Fortunately the Berlin based married couple 'Hübel' took over the business by the end of 2013 and started working on reconstructing the company with loads of passion.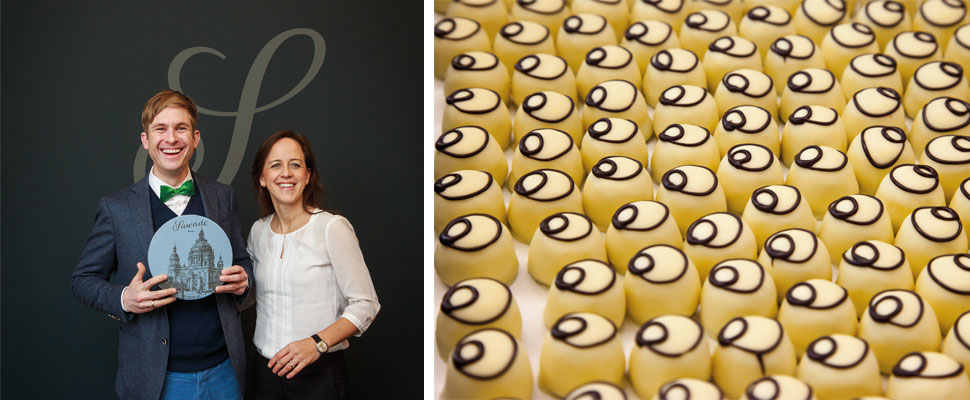 Ever since, Berlin's oldest chocolate manufactory concentrates on its true strengths: first class chocolate specialities made with love of tradition and craftsmanship. All products are still being produced based on traditional recipes.

A fine selection of their delicious chocolate pralines and more information regarding Sawade is now available of ofberlin.com.


xoxo of/Berlin