Just like of/Berlin Pure Pepper Projects is an affair of the heart. In 2009, Anja Matthes, founder of Pure Pepper, went on an expedition to southeast Asia. On her tour she has experienced and tried so many different and foreign things. Until then, she hasn't been a big fan of pepper… The white, dusty stuff from the local supermarkets was rather repulsive for her.
Her attitude towards pepper changed immediately when she tasted Kampot pepper in Cambodia for the first time. She was stunned by the exquisit, pleasant taste and couldn't stop thinking about the idea to import it to Germany and to provide fair living conditions for the farmers.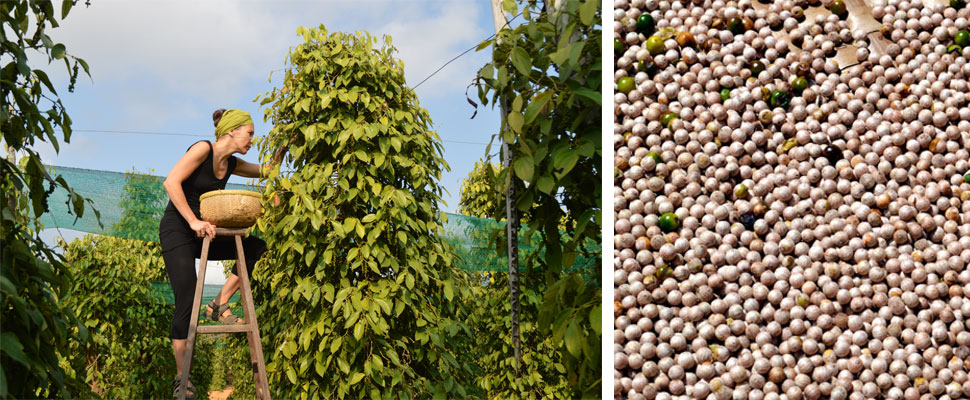 A funny fact is, that Cambodia is not really a typical or popular country for pepper. Between the mountains and the sea, however, in the small region of Kampot, Anja Matthes has fortunately revealed a hidden pepper secret - and we're really thankful for that!

Cambodian farmers grow their pepper according to long family traditions. They harvest it by hand and only dry it in the sun. The purchase price of this high-quality pepper is above the market level and does not only cover for production costs. It also helps them to continue growing pepper in their traditional ways without using pesticides or fertilizers and to send their kids to school.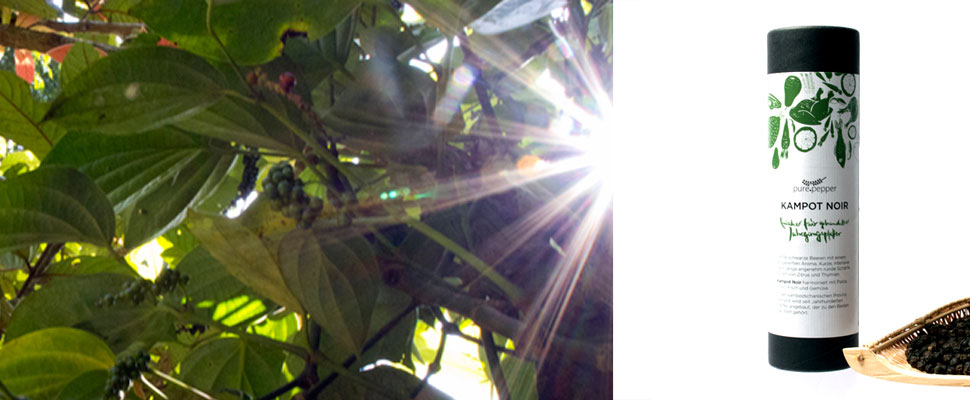 Today, Anja Matthes imports pepper not only from Cambodia but also from Indonesia and Tasmania offering a delicious and fair alternative to commercial pepper. You will find more information about Pure Pepper and our three favorite peppers on ofberlin.com. Enjoy!


xoxo of/Berlin