Since 2015, the three guys of "Objekte unserer Tage" prove that design can not only be timeless but also contemporary. Their first collection has been introduced at the end of last year and exceeded all expectations.
Anton Rahlwes, Christoph Steiger and David Spinner are the founders of the company with the promising name "Objekte unserer Tage" - objects of our days. Their secret fourth team member could be Berlin. Because this city, as they say, is the source of their creativity, which helps the three of them to stay open minded. The amazing manufacturers that are helping with the realization of their drafts and designs are the perfect counterpart.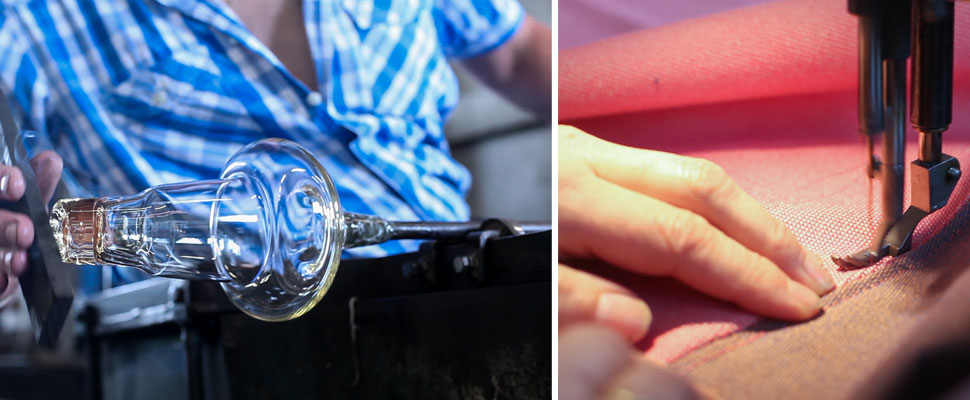 Designing in Berlin, the production of the products is done exclusively in Germany. More precisely, in manufactories that have been knowing their trade for many years. And this is where the name comes into play once again, because it stands for the roots of their work, the appreciation of the product itself and the necessary skills to produce the items. The result is a product that fits perfectly into all of our lives (and apartments!).

From cutting board to modular shelf systems - "Objekte unserer Tage" are creating spaces and manage to find just the right balance between emotions and rationality. Meaning, the products are super functional but amazingly aesthetic at the same time.
 

When it comes to naming their objects it's getting a little bit more traditional again: the guys like to name them after the most common German family names and therefore emphasize the character of the product. So their hand-sewn pillows are called "Weber" (weaver) for example…

One year of hard undercover work has passed before they have introduced their collection to the public and we're convinced, that it was definitely worth the effort!
Like to know more and check out their products? Click here. 


xoxo of/Berlin