Just after our amazing sunny intermezzo last week, summer is putting us off again... but we won't let that ruin our good mood and just take matters into our own hands by wearing a beautiful Marin et Marine duffle bag, because nothing reminds us more of summer than that.
It was a couple of years ago, when the twins Caroline and Valérie started with a colorful collection of duffle bags. They came up with the idea, when Valérie was planning on travelling through south-east Asia. She was looking for a cute bag, not too heavy and mega convenient – very hard to find. This is when they decided that needs to change. After the trip they sat together and started to elaborate the business idea for Marin et Marine and their first product called Sac Marin (French for duffle bag). Their biggest inspiration for the design was the numerous visits of their family in Bretagne. They went there every year since they were little kids, experiencing the whole holiday package - surfing, sailing and diving.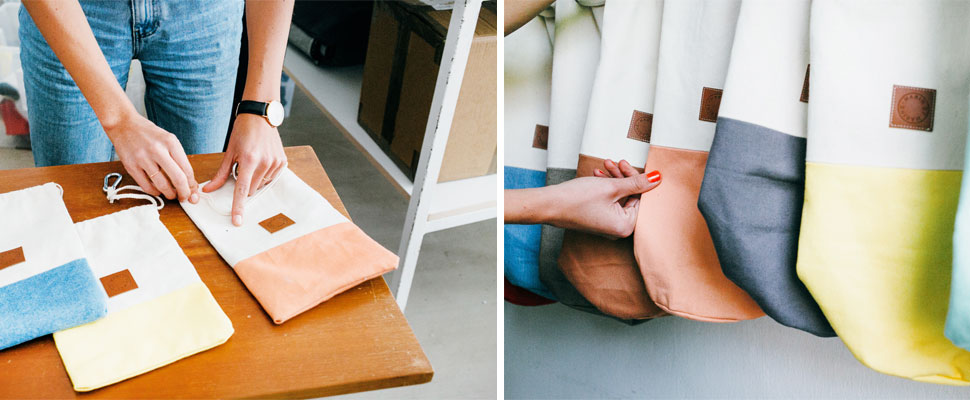 The idea was born and the plan was set up. The only thing which was still missing was the right fabrics, so Caroline and Valérie decided to dye the organic cotton by themselves to create unique color shades, that emphasizes on the carefree character of an Atlantic vacation.

Their attitude towards personal belongings is also reflected in their own production approach. To rather own less products, but of exquisite quality and the best materials. All of Marin et Marines' items are produced with great care by themselves or selected German manufacturers.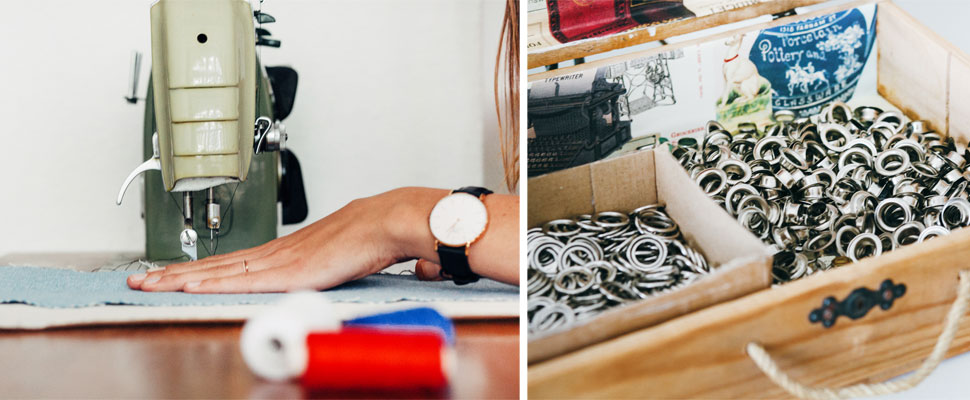 Today their beautiful portfolio includes also duffle bags for kids or extra large ones for guys, wonderful leather clutches, leather bags and more.

More info about the two ladies and selected Marin et Marine products can be found here.


xoxo of/Berlin