If you still believe that tea is just something you drink to cure your sore throat or to warm you in winter, let Manu Kumar disabuse you!
Inspired by the travels through Asia and shaped by the heritage of his Indian father, he founded his own ManuTeeFaktur in 2012 and thereby revolutionized the tea culture of Berlin.
The further you walk into the backyard located at beautiful 'Paul-Lincke-Ufer', the more pastoral and idyllic it gets. The neighbors are playing badminton and the dog sleeps in a nearby car. There it is, in the middle of this little city oasis: the ManuTeeFaktur.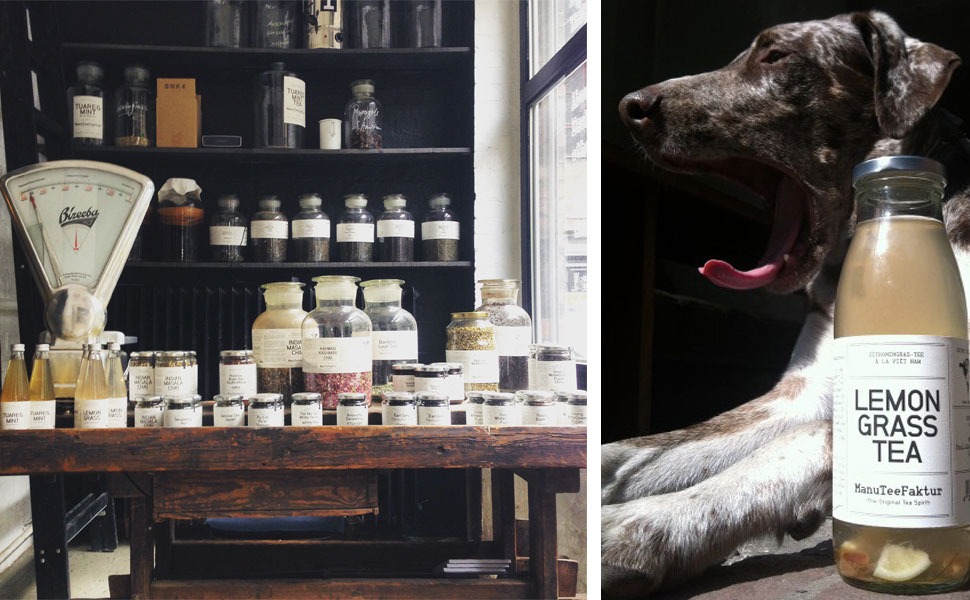 Entering the stairs of the building in the center, you'll see several huge pharmacist bottles, filled with exotic herbs, flowers and even brown rice. On every of his tour, Manu has observed the different tea cultures and has taken a part of it with him to Berlin. The artist knows every little detail of the production process and does everything by himself. From the Roasting of the ingredients to boiling the Masala Chai and to designing and even gluing the labels onto the glasses - this tea is truly 'man made'.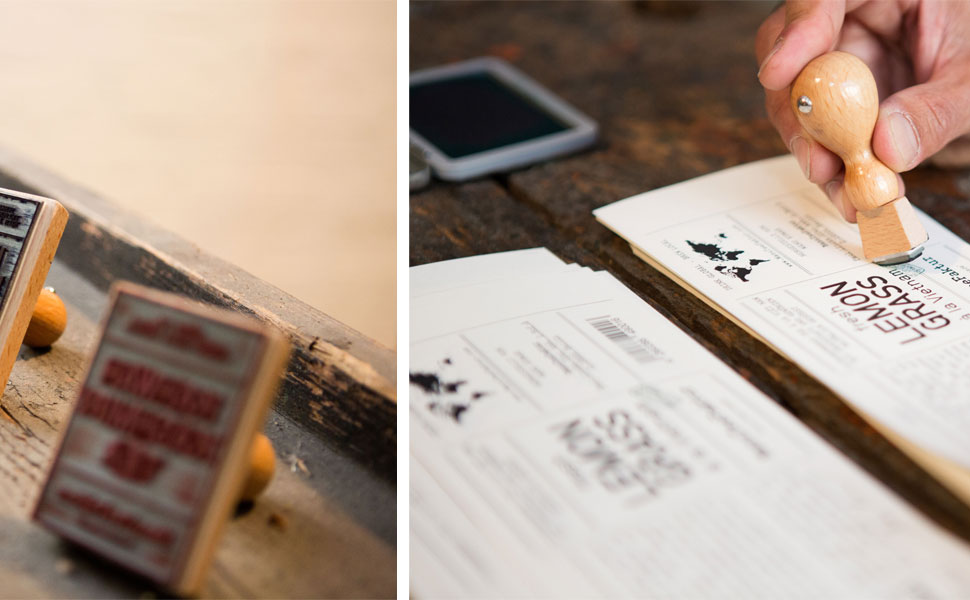 Having renounced alcohol for some time in the past, he used to drink alternatives like apple juice. Those super sugary drinks, however, finally annoyed him and Manu was convinced that he needed to implement his tea idea. This is the reason why he came up with not only the dry tea, but to create a new kind of ice tea with almost no sugar in it. You won't miss it at all - they taste unbelievably intense and authentic.

Try it yourself! A selection of ManuTeeFaktur products are now available on of/Berlin.

If you want to know more, then check out this video of Manu!


xoxo of/Berlin