This remake is a class of its own. They've been served on first class flights once and then vanished. Last year they appeared again - with new ingredients and a very neat design.
The success story of Lufthansa Cocktail startet in Germany during the 1960s, when flying became a status symbol rather than just a way of traveling. Back then, they developed three different cocktails, that should be available for people outside the plane too. Party, Bitter and Dry Martini were the first Lufthansa Cocktails, that brought the luxury and exclusiveness of flying into the living rooms of the nation.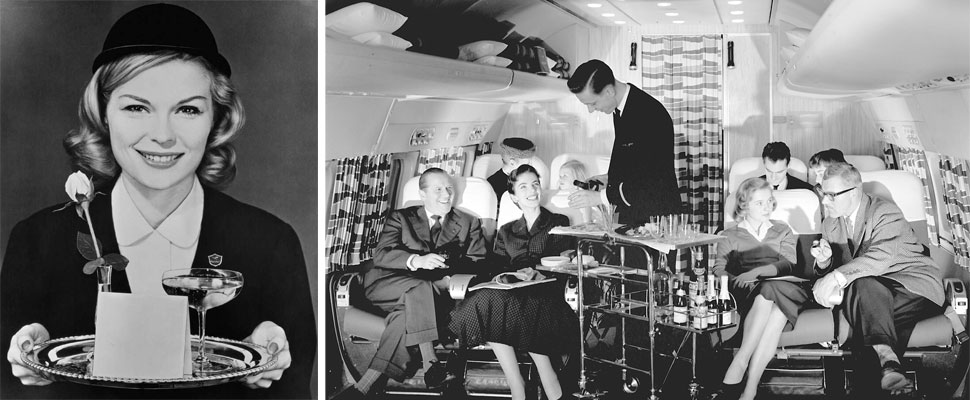 Being delicious and exceptional, the cocktails became more and more trendy until they vanished in the 1970s. Flying has become less expensive, affordable for everyone and tarnished. Therefore, also Lufthansa Cocktail lost its appeal.

In 2015, the experienced Berlin bar tenders Bastian Heuser and Steffen Lohr took over the trademark rights of Lufthansa Cocktail with their company Small Big Brands and started with six new flavors. Not only did the successful relaunch convince us, but also the airline, which offers tastings of the new Lufthansa Cocktails in their lounges.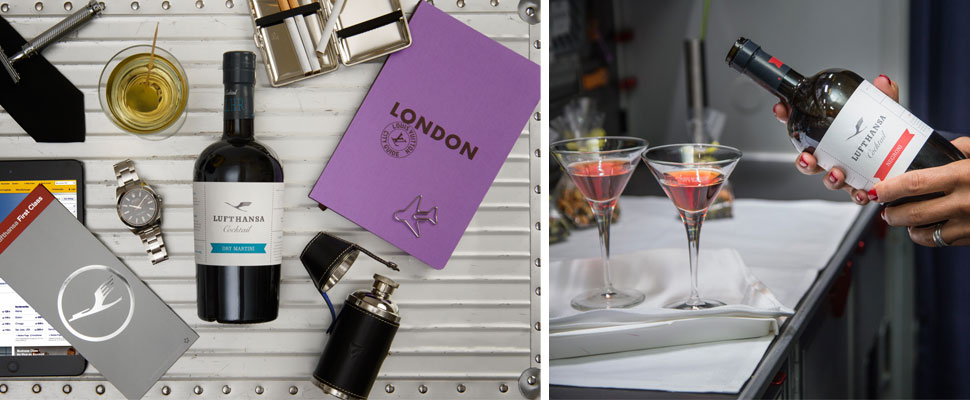 By the way, the extraordinary look of the bottle was designed by studiograu - communication agency of our cooperation partners Wednesday Paperworks. And, as they only use the best high quality liquors for their recipes, our favorite Belsazar vermouth is also part of the ingredients.
Cheers!

If you'd like to know more about Lufthansa Cocktail have a look here.


xoxo of/Berlin