Looking for the right fragrance can be so annoying. We have spent several times in big perfume stores trying to figure out what the perfume really smells like without other fragrances in the air and without being distracted by the crystal bottles.
How do we know what we like, without being able to identify the scents themselves?
It is a real hassle, until you enter Berlin's prettiest perfumery: Frau Tonis Parfum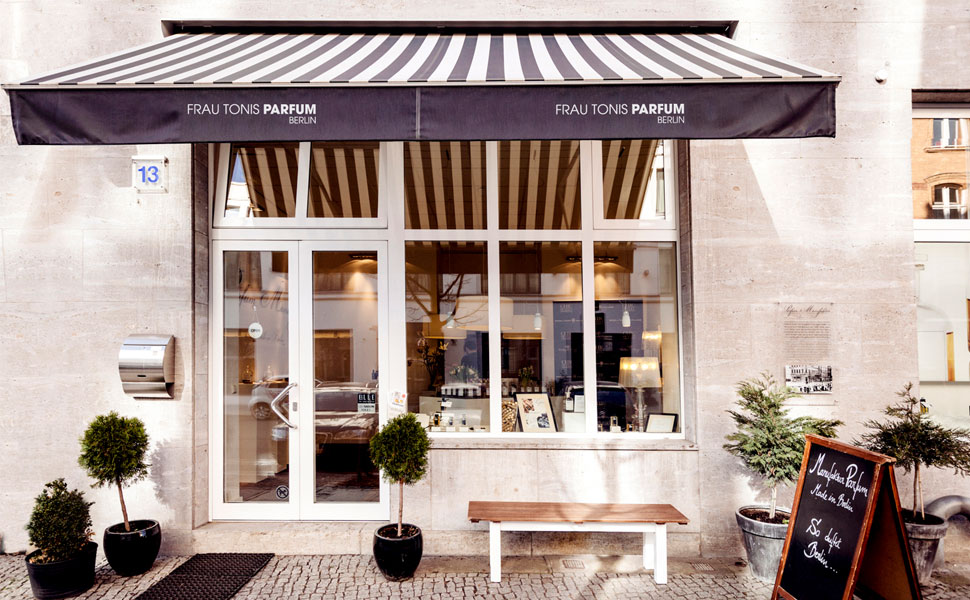 Entering the pretty little boutique in Mitte you will be surprised. There are no intrusive scents flying around in the air and no extroverted perfume bottles in the shelves. Frau Toni wants to let the fragrance speak for itself and inspire your imagination.
Stefanie Hanssen herself, founder of Frau Tonis Parfum, has tried to find her perfect fragrance for a very long time, but was always frustrated with the random perfumeries and shops. This is why she came up with the idea of her very own boutique.

The standard scents are presented in authentic pharmacy bottles. Just open the cap and smell the intense aroma of Frau Tonis Berlin made manufacture scents.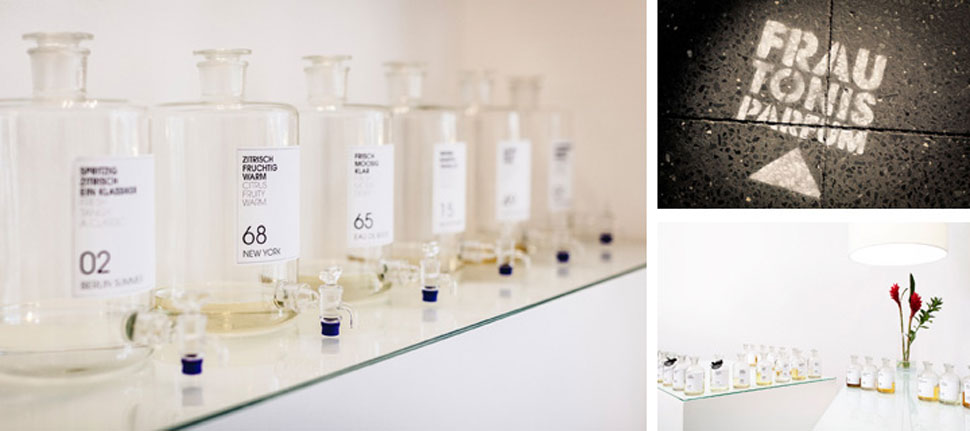 The boutique offers a very exclusive selection of perfumes like 'Linde Berlin', 'Berlin Summer' or the extravagant 'Pure Violet' that Marlene Dietrich was so crazy about.

If you are looking for something even more individual you can create your personal customized fragrance here.  Frau Tonis Parfum experts will explain to you the basics of scents and assist you during the creation of your very own perfume.
You will be given a 50ml bottle of your composition and an information so you can always re-order it.

Find out more about Frau Tonis Parfum and her irresistible products on ofberlin.com.
xoxo of/Berlin