This chocolate is different. It tastes fruity, kind of smoky and incredibly delicious. Once you've tried this, you have to think twice before you go back to the old supermarket chocolate in the shelves. The good thing: you don't have to go back. The small chocolate manufactory named Belyzium produces their fresh chocolate on a daily basis.
The reason for this unique taste is their 'tree-to-bar' approach. They don't get the cocoa beans from unknown retailers but from their own plantation in Belize, a small country in latin America. The cocoa plants grow in the middle of the woods and can be harvested the whole year. Those high-quality beans are actually too expensive for the chocolate industry. 
Belyzium however, pays the local manufacturers even more than the fair-trade market price indicates. Therefore, they hope to improve the life of local farmers and the Maya community and of course to make sure that they will keep their great source of cocoa beans in the future.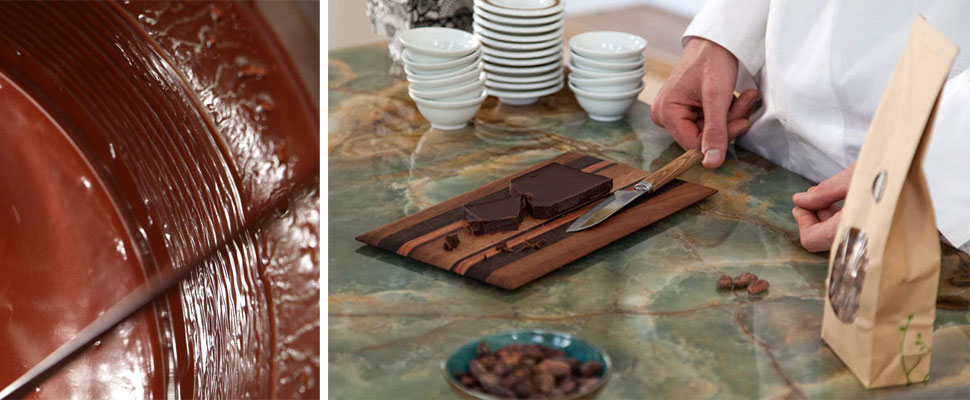 Arriving in Berlin, the beans are being roasted and made into chocolate. During this process they only add a little organic raw sugar to it. Of course there are some special sorts of bars with ad-ons like salt, pepper and cocoa nibs, to underline the amazing taste of chocolate.
A very special kind is called Tabu. Different from normal chocolate, you have to keep Tabu in your fridge in order to contain its flavor and the special texture. It's also great to make hot chocolate. See, we're pretty thrilled…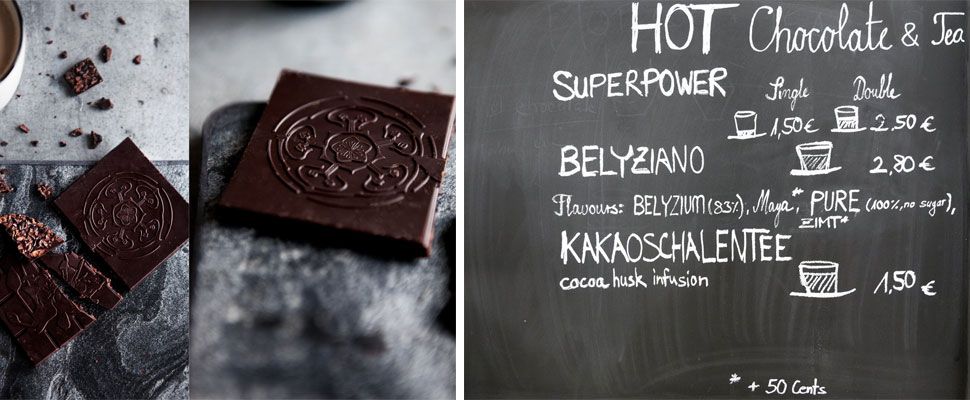 A great opportunity to learn about the cocoa processing and the production of chocolate is to attend a chocolate seminar by Belyzium. You can book it here via of/Berlin and get an exclusive insight into the daily business of this great little chocolate manufactory. in the end you even get you're own chocolate creation and take it home with you.

Find out more about Belyzium here.


xoxo of/Berlin