After the last couple of greyish and often quite rainy weeks, you have no idea how much we're looking forward to the upcoming cozy pre-Christmas season… When there's candles everywhere and kitchens smell like anise, cloves and cinnamon. Spicy and soothing and so familiar!
We know that Berlin is not the nicest of all places to be during winter, however, there are several ways to overcome the lack of sun and warmth in our favorite city. Some of them are summed-up in Mit Vergnügen's last winter guide for example.

It is also the time to think about what you want to give your loved ones for Christmas. We want to help you with that and updated our gift section. You will find products under 20 Euros, 40 Euros and 60 Euros, as well as curated gifts for men and special presents for women.

To make Christmas shopping even more fun for you, we teamed up with our friends from Frau Tonis Parfum and prepared a little surprise. With every order over 65,- Euros, you will receive a scent miniature of the amazing Bogota Berlin fragrance (as long as stocks last)! The perfect get-to-know-size, which will definitely last until the first signs of spring appear.

Bogota Berlin is an exotic eau de parfum. A fruity, spicy and strong fragrance with a very pleasant smell of fig, pepper, cedar wood and bergamot. Perfect to get rid of the occasional Berlin winter blues. This is a 100% vegan fragrance!

Enjoy <3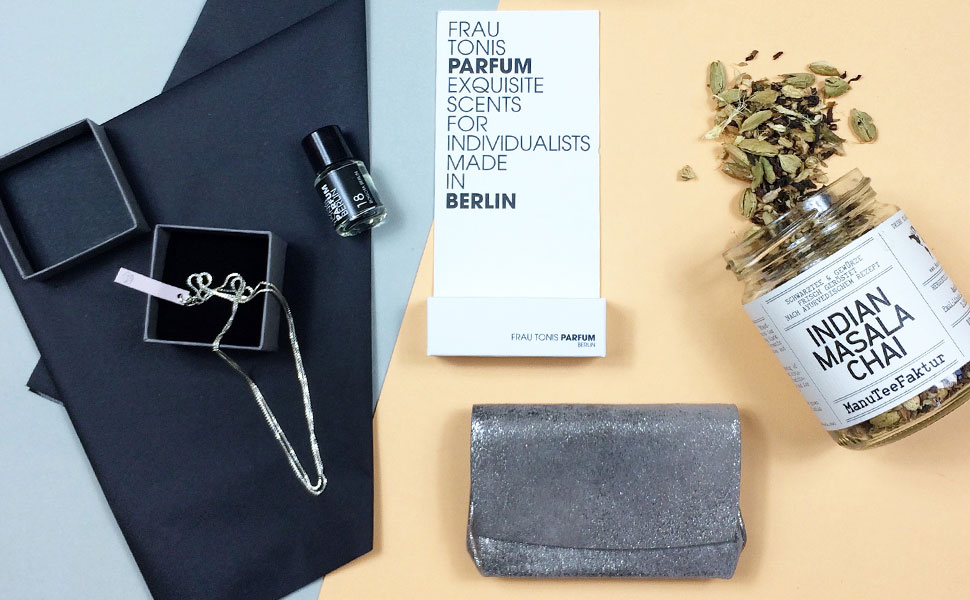 Very special thanks to Frau Tonis Parfum for the friendly cooperation!